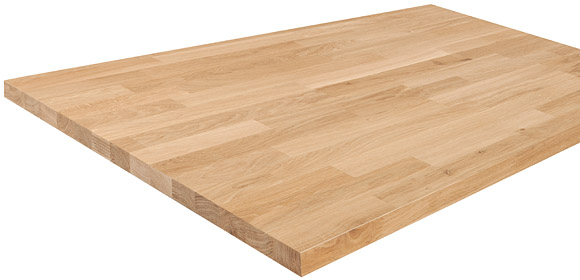 Solid Natur AC oak worktops are made entirely of finger joined solid wood. The meticulously selected 40 mm lamellae in matching colours create a consistent and seamless surface. AC grade worktops offer natural colours, natural small black knots, possible medullary rays and minor touch ups.
Standard Solid Rustic dimensions:
thickness: 38 mm
thickness: 28 mm

• 38x635x2000 mm
• 38x635x3000 mm
• 38x635x4100 mm
• 38x920x2000 mm

• 28x635x2000 mm
• 28x635x3000 mm
• 28x635x4100 mm
• 28x920x2000 mm
You can order worktops in any size.