FINGER JOINT 
NARROW LAMELLA
WORKTOP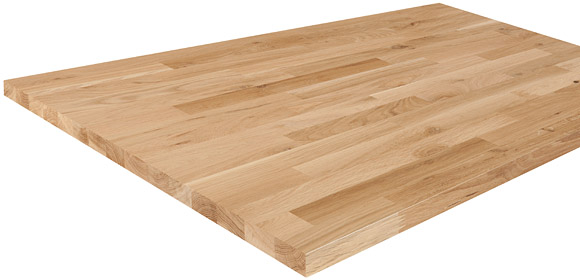 Narrow Lamella BC oak worktops are made entirely of finger joined solid wood. As opposed to Solid Natur and Solid Rustic, Narrow Lamella worktops feature joined 20 mm lamellae. The Rustic BC grade includes worktops of different colours, with joined healthy knots, possible sapwood, medullary rays, touch ups and discolouring.
Standard Solid Rustic dimensions:
thickness: 38 mm
• 38x635x2000 mm
• 38x635x3000 mm
• 38x635x4100 mm
• 38x920x2000 mm
You can order worktops in any size.